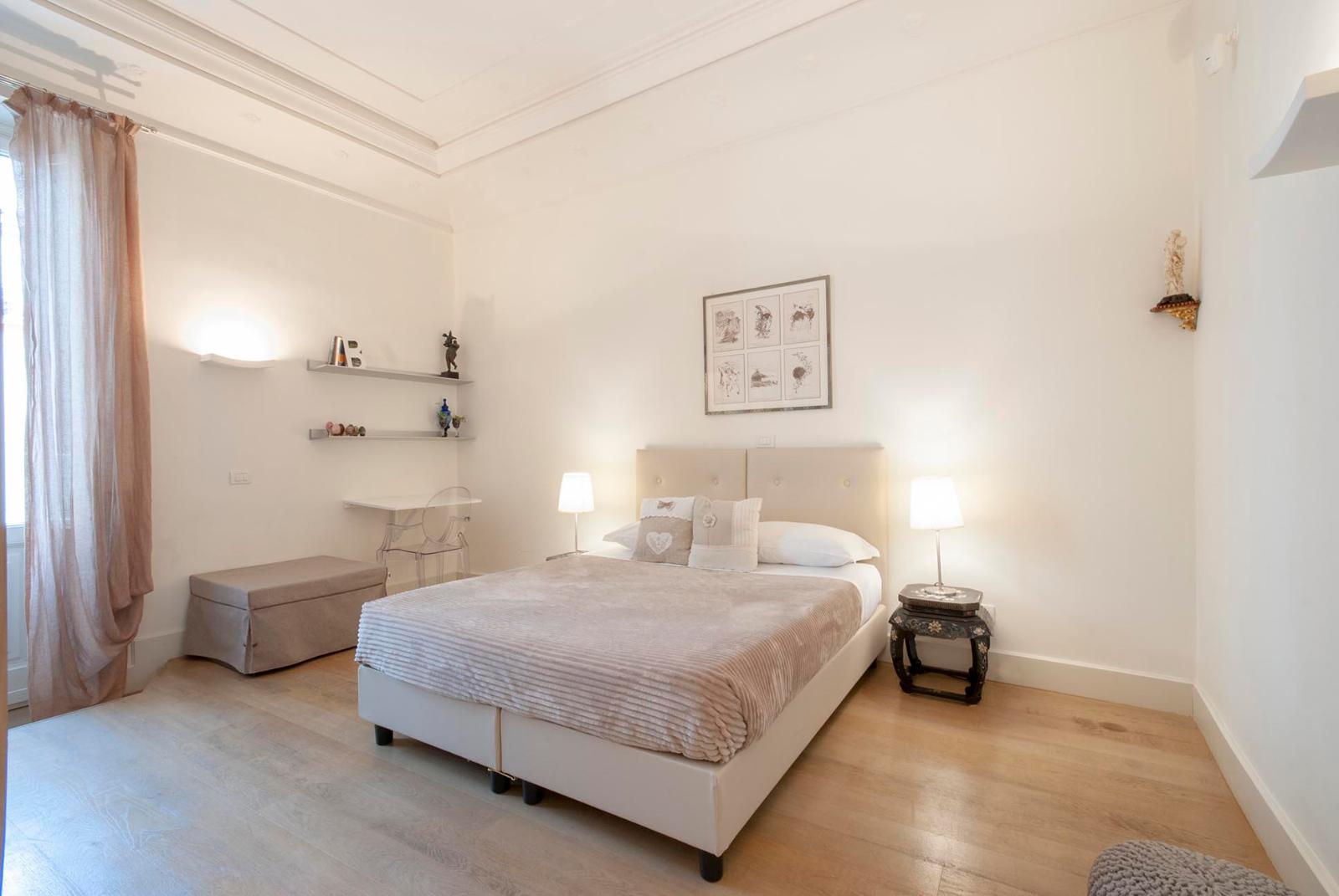 Größe: 21 m2
Belegung: 2 Erwachsene
Book now
The room Dora takes its name from the road that crosses the imposing arch of the Ambassador's Palace, leads to Mincio Square, the heart of the Coppedè district.
It is a very spacious, silent and bright room.
It has a private balcony and en suite bathroom with an original wall door from the early 1900s and fitted with a shower.
Maximum occupancy of four people, on request.
Small dogs are allowed on request.